Are you running short on garage space ? . . . Do you cringe every time your wife grabs for that mop hanging above the Vette , . . . or the kids pull out the bikes alongside of your Plastic Fantastic ? ? . . . Well , I feel your pain !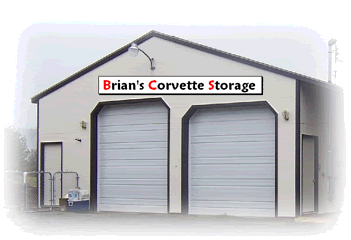 Now is the time to bring your Vette over to my place . . . Put it to sleep for the winter in a safe and dry environment . I have just built a new Pole Storage Building that is the perfect solution to your winter Corvette woes . The building has a new concrete floor , electric and lights . It is also okay to hookup your battery tender .
Price is $ 95.00 per month .

Premises now protected 24/7 by police notifying Brinks Security - a name well known to security for years.
For more info , call me at 570-619-4144
or email at : z06racing@gmail.com
Brian Gallagher